COMPREHENSIVE LOAD HANDLING SOLUTIONS
We are a benchmark company in the handling, lifting, and transport of heavy cargo
Download
Tooling development (design),
manufacturing, testing
and commissioning
Full traceability from
beggining to end
Kimua load testing lab:
BASAJAUN and LAMIA. Modular,
monitored and portable
testing benches.
Dynamic and static tests.
Customised training: Classroom courses
and virtual reality
Certified Product
FAGUS: The perfect
decision-making tool.
KIMUA.
We are driven by the challenges that come along with the special needs of our clients; likewise, we understand safety as an inherent part of all our processes, that is why it is summarized under our own philosophy:
PRODUCTS.
CUSTOMISED SOLUTIONS.
From tooling design to commissioning, we provide the full package in one single place. The right solution to each cargo handling challenge.
BASAJAUN TEST BENCH.
With this unique test rig we perform complex load tests on large lifting solutions used in the most demanding industrial sectors. On top of its high testing capacity (5,100 tons), Basajaun is modular, monitored and portable.
ARIN BOX.
We know how challenging outdoor and offshore conditions can be. That's why we have developed a line of ultra-lightweight boxes for transport and lifting with you in mind; although manufactured in steel and aluminium as standard, a customised solution can always be requested.
ADVANTAGES.
Safer operations
Higher optimization in the use of other assets to boost your operations
Highly versatile solutions
Custom certification of solutions according to your market demands
Proof load testing of large lifting appliances performed seaside to ease your logistic operations
INDUSTRIES.
Clients in the most demanding sectors trust in Kimua.
Onshore and Offshore Wind Energy
Shipbuilding
Combined cycle power plants
Nuclear power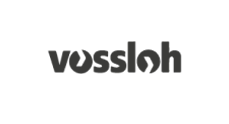 CONTACT.
Contact us if you want to know how Kimua can help you overcome your challenges handling, lifting and transport operations of large, heavy and sensitive components.
Polígono Irunzubi 7, 20490 Lizartza,
Guipuzkoa, Spain
Polígono Irunzubi 7, 20490 Lizartza,
Guipuzkoa, Spain