COMPREHENSIVE LOAD HANDLING SOLUTIONS
We are a benchmark company in the handling, lifting, and transport of heavy loads
Download
Tool design and manufacture:
Quick, simple and effective
LAMIA, our transportable
and monitored modular test bench.
Dynamic and static tests.
Customised training: Classroom courses
and virtual reality
FAGUS: The perfect
decision-making tool.
KIMUA.
Quality, sustainable solutions, providing great safety, designed by a team of experienced people with the help of the most advanced technology.
PRODUCTS.
CUSTOMISED PRODUCT.
We design and manufacture tools to move heavy and bulky loads safely, both for the goods and for the people who operate them.
ARIN BOX.
We know how challenging outdoor and offshore conditions can be. That's why we have developed a line of ultra-lightweight boxes for transport and lifting with you in mind; although manufactured in steel and aluminium as standard, a customised solution can always be requested.
ADVANTAGES.
Loads handled safely
Fewer accidents
Improved production process quality
Possibility to certify the product, including transport
Great adaptability to clients' parts
SECTORS.
Clients in the most demanding industries trust in Kimua.
Onshore and Offshore Wind Energy
Shipbuilding
Combined cycle power plants
Nuclear power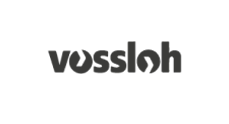 CONTACT.
Contact us if you would like to know how Kimua can help you meet your needs in the handling, lifting and transport of highly demanding parts.
Polígono Irunzubi 7, 20490 Lizartza,
Guipuzkoa, Spain
Polígono Irunzubi 7, 20490 Lizartza,
Guipuzkoa, Spain